12 November 2020
Preparing Your Returns Operation for Brexit
From January 1st, 2021 any trade deal agreed upon between the UK and EU will come into action. If no agreement is reached, a no-deal scenario will also occur from this date. Whatever the outcome of the negotiations, this will have a huge impact on businesses who trade cross-border.
With talks between the UK and EU still underway, we're making sure to stay up to date with all the latest news and progress. To ensure that we can support retailers and maintain returns operations, no matter the result. Although a deal or no-deal is not yet certain, whatever the outcome, we can provide a solution for your brand.
Returns are an essential part of the overall e-commerce machine. An operation that, if handled well, can secure future sales, save time and reduce costs. Brexit may affect your current returns operation which is why retailers must consider all possible outcomes.
Read on to learn what you can do to prepare your returns operations for a post-Brexit marketplace. As well as how Cycleon's solutions can help…
Plans and considerations to make now:
Gather relevant items data
Integrate automatic solutions

Embrace local opportunities

Prepare for deal and no-deal

Stay up-to-date with negotiations

Invest in returns
Partner with a returns management expert
Embrace Local Solutions, Get Customs Ready, Keep Customers Happy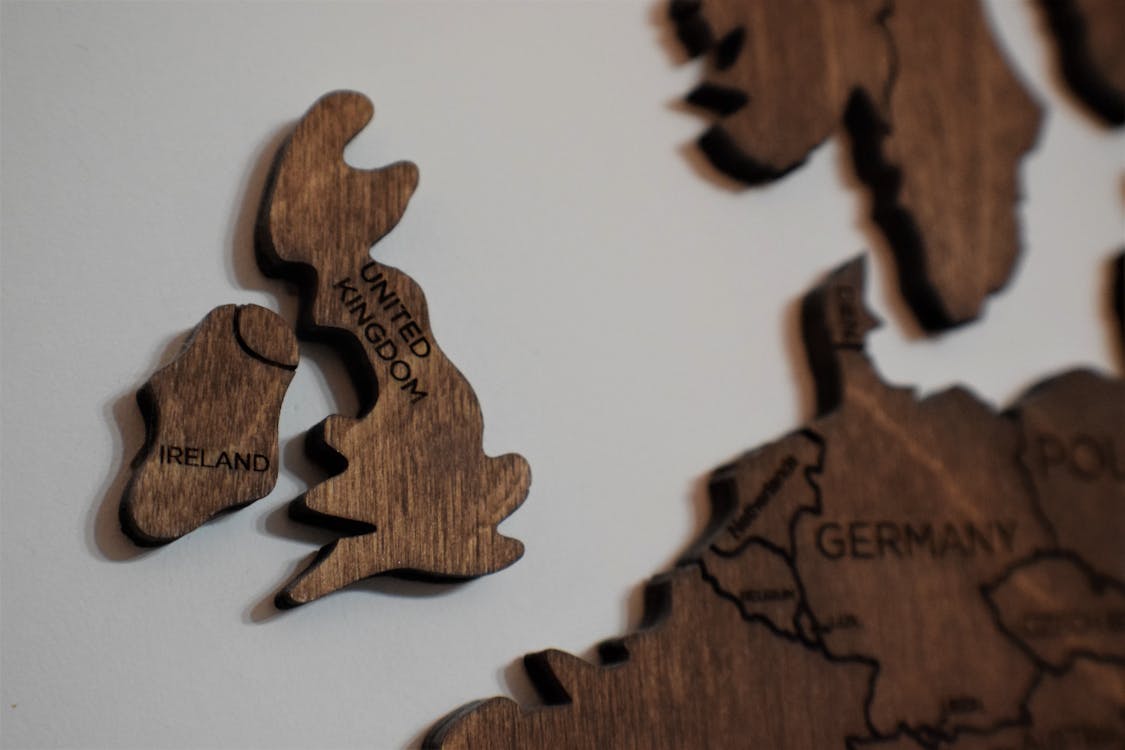 Source: Anthony Beck, www.pexels.com
Brexit changes will require retailers to adopt a flexible end-to-end returns solution. As every brand and customer is different, a variety of scenarios must be considered. From the moment the customer initiates a return to refund processing and redeployment, Brexit is likely to affect, and perhaps cause disruptions, to your existing returns flow.
That's why it can be beneficial to invest in a partnership with a returns management expert, such as Cycleon. With years of experience and a varied client portfolio, our returns solutions allow for flexibility, scalability, and are customer friendly. No matter how big or small your e-commerce operations may be.
To better adapt to Brexit, embracing local solutions will be key. Avoiding the unnecessary transport of goods between the UK and EU will reduce the chance of shipment delays or issues at customs.
Cycleon's existing local activities such as item verification, grading, and reconditioning activities are already up and running. Local returns will therefore be largely unchanged and undisrupted by Brexit.
Existing Setups and Localization
Using the services of a returns management provider also gives access to an existing network. Including both local and global warehouse, logistics, and IT services. Making it quicker and easier to integrate a new returns solution into your operations, or to improve an existing process.
Having the use of, and support from, a reverse logistics network that is already up-and-running lessens the chance that your returns will be disrupted by sudden changes, such as Brexit regulations.
This is especially true for local activities. A focus on these in a post-Brexit market will help to:
Maintain short lead times
Ensure the continuation of quick refunds

Create a local inventory for item redeployment
IT software to automate the process is also established and ready for integration. Automation, data, and smart solutions will only make a post-Brexit returns flow more seamless and less prone to inaccuracies. Plus, offer a better and more transparent experience for customers.
Perhaps the biggest challenge facing retailers will be new customs regulations as a result of Brexit. Getting customs right will be essential to continuing business cross-border. Getting them wrong could result in lost revenue and a negative experience for customers.
At Cycleon, we're keeping on top of the most recent updates with regards to customs and trading after Brexit. However, to allow for services to continue, whether a deal or no-deal outcome is reached, getting customs right will require cooperation.
For example, in order for us to handle your returns correctly at borders, we'll require accurate product data from you. Before Brexit, ensure that you can provide detailed and correct item data and that you are able to share this with us.
By preparing your returns operations for all possible Brexit outcomes, you'll help ensure that your customers continue to receive a positive experience shopping with your brand.
Maintaining business-as-usual, despite Brexit disruptions, will be important here. In order to secure this, it's valuable to plan ahead and get support from a returns management provider.
As discussed earlier, valuable considerations to make include embracing local solutions, automating processes where possible, gathering accurate item data, and staying up to date with customs changes.
Yet most importantly, Brexit is highlighting that now is a great time to invest in your returns solution to ensure you're able to seamlessly navigate any sudden changes that may arise.
In any outcome, Cycleon is here to help!
Get in touch to learn how our solutions and expertise can help you to navigate Brexit changes and secure your returns operations for the road ahead.
References and useful links: